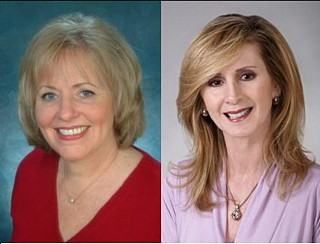 About Gilda Lutz and Jackie Hawkinson
We understand that your home is about your life. Whether you are buying or selling a home, the quality of your personal experience matters greatly to me. We have a genuine passion for real estate and for assisting people who are in the midst of an important and complicated process. Today's real estate market demands that you and your property receive the attention of a full-time real estate professional who understands current buying trends, pricing, and the impact of changing technology.
Our unique combination of experience and education provide us with expert credentials. We work to share our expertise with each client to make the home buying or selling process as painless as possible. Devoted to giving our clients the highest level of professional and personalized service, we are consistently recognized as one of the area's top producers due to our integrity, reliability, and dedicated work ethic.